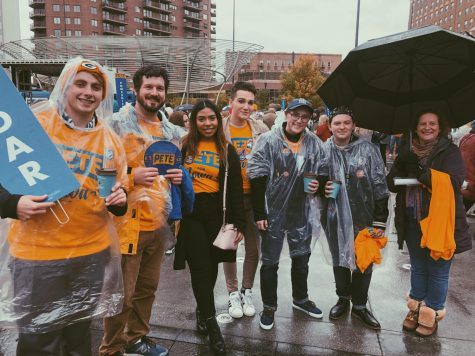 Maddie Roling, Editor

February 26, 2020
The upcoming presidential election has been heating up as delegates are preparing to attend the Democratic County Convention on Mar. 21. One alternate and three delegates were chosen, who are students at Wahlert. Avery Fair, '20, has been an active participant in politics throughout this election cy...
Jamie Vondra, Associate Editor
October 20, 2020 • No Comments
For many, a job is not a fun task, but something that has to be done. Well, why not work somewhere more suitable to your personality? Various students have found jobs...
October 20, 2020
October 12, 2020
September 25, 2020
Sep 12 / Varsity Volleyball

Beckman Catholic (Dyersville)

2

Sep 12 / Varsity Volleyball

Cedar Rapids Washington

0

Sep 12 / Varsity Volleyball

Sep 12 / Varsity Volleyball

Sep 11 / Sophomore Football

Sep 11 / Varsity Football

Sep 10 / Varsity Volleyball

Sep 10 / Sophomore Volleyball

Sep 8 / Varsity Volleyball

Columbus Catholic (Waterloo)

2

Sep 5 / Varsity Volleyball