Shubatt psyched for second place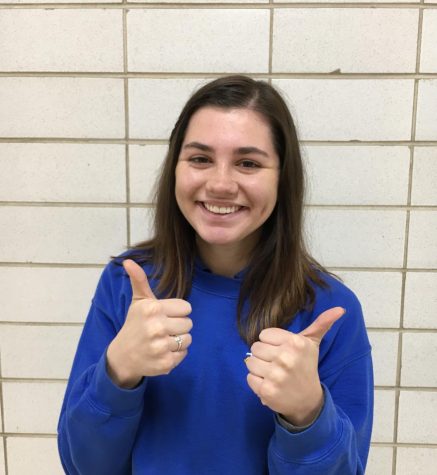 Not too many people think about the effects of writing a paper, including possibly winning money. Most people would think, "I would never win," but Isabel Shubatt, '19, had a different experience.
Shubatt was one of many students who entered the Catholic Daughters of America competition as a sophomore. She never thought that she would win. Shubatt wrote the essay as a class project and submitted it. Little did she know that she would place second nationally, and win $150.
In her essay, Shubatt wrote about how she saw Christ. She chose to write about homeless people and how she saw God within them. Shubatt found out that she got second place through her parish priest.
She says,"Don't just phone in these kinds of essays. If you put hard work into your work, you will succeed and possibly win!"