93% of Holy Family Staff gets vaccinated
Since the release of the Covid-19 vaccine, there has been limited supply available to be given to Americans. Senior citizens, essential workers, and educators have been deemed a top priority for the vaccine. 
Through the Holy Family school system, teachers were given the opportunity to receive the Covid-19 vaccine. Ninety-three percent of teachers and staff chose to be vaccinated.
One Covid-19 vaccine center is where Younkers used to be in Kennedy Mall. Multiple teachers commented on how quick and efficient the whole process was.
Ms. Haley Martin said, "It all ran very smoothly, and I had my shot given within minutes of arriving."
All teachers who decided to get the vaccine have been given their first dose and have or will get their second dose of the Pfizer vaccine soon. All the outcomes of teachers that I spoke to had no or mild symptoms from the vaccine. 
Mr. Peter Scott said, "I had a sore arm after getting the first dose of the vaccine, similar to getting other vaccines. Which is not unique to the Covid-19 vaccine."
Sister Kay Gaul, who received the second dose as well, agreed that a sore arm was the only symptom she felt. 
After receiving the second dose, it takes two weeks for antibodies to ramp up to about 95 percent efficacy.  
Mr. Scott said, "I'm confident in the science, and the scientists that have invested so many hours in this over the last year."
Teachers that have received the Covid-19 vaccines are recommending that when others are given the choice of receiving the vaccine, that they make an educated decision and think of their health and the health of others around them.
Mr. Tim Ehrmann said, "I wanted to be a good example for the students that when it's your time to get it [Covid-19 vaccine], get it, because it's a safe vaccine, and it will protect you and those around you, too."
Leave a Comment
About the Contributor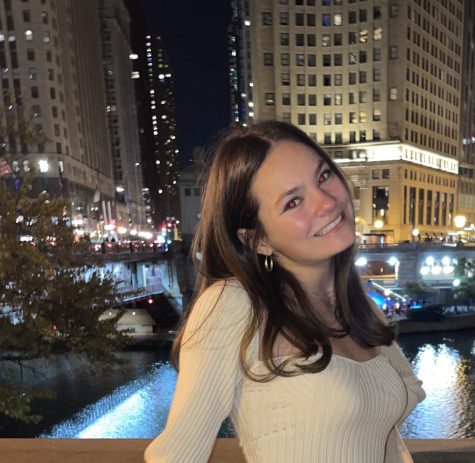 Lilah Takes, Reporter
Lilah Takes is a junior at Wahlert Catholic High School and a reporter for The Gleaner. She participates in cross country and tennis. Her favorite activities...