Black Friday go now, in store or online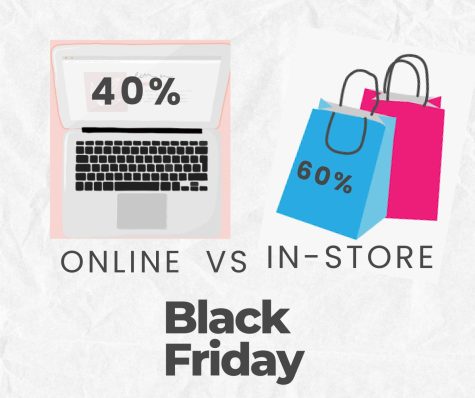 Do you go Black Friday shopping? What is better in store or online? Students have different opinions on this. Of the 40 people who responded to our survey, only 67.5 percent indicated that they go Black Friday shopping. But when it comes to the number of people who go online or in-store, it varies.
Black Friday shopping is a hectic environment that some people enjoy. For others, though, online shopping is a lot less overwhelming than in-store. 
"I like online shopping over in-store shopping because online there are fewer people, which also means less craziness," Kylie Schmidt, '23 said. "In-store, there are lots of crazy people while online, it's just beating people on a screen."
On the other hand, some go all in and go in-store shopping. Penny Kelly, '26, wakes up early so she can wait outside until the stores open. 
"In-store is more fun for me because I can see everything there," Kelly said. 
Kelly isn't the only one who enjoys the furor. Raychel Willis, '26, wakes up around 4 a.m. and goes Black Friday shopping with her mom every year. 
"I just love the tradition of it all. It really energizes me and makes me feel like I've accomplished something. My mom and I always go together, and it's a really fun bonding experience," Willis said.
Although some people love waking up early on Black Friday, others don't. Ms. Bailey Petersen said, "I used to go Black Friday shopping, and I had to get up early to get good stuff. Otherwise, if I went later, it would all be picked through."
So which is better? It just depends on which one fits you best. 
Leave a Comment
About the Contributor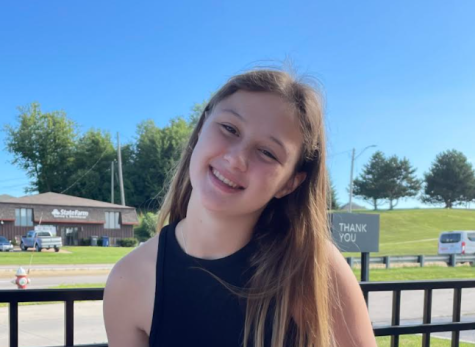 Emilia Borelli, Reporter
Emilia is a freshman at Wahlert Catholic High School. She is a reporter for the Gleaner. In her free time she likes to hang out with her friends, family...