A look into dress code enforcement
The dress code is something that many students struggle with, and the recent enforcement of it has caused some concerns and problems.
Vice Principal Doug Varley said this about his stance on Dress Code Enforcement,
"We want people to look uniform. It's why we have people wear the crest. It's the same reason why I am particular on pants. I want the student body to look professional, which is why khakis are a standard," Varley said. Many students sent in questions seeking an answer.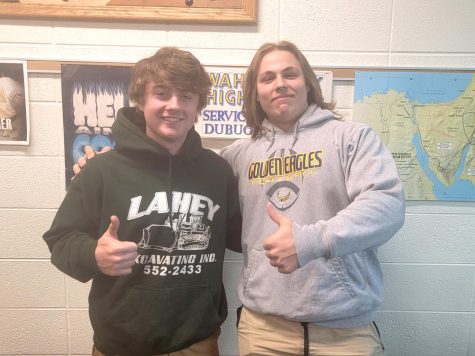 Why is dress code your biggest concern?
Although to many students the dress code seems to be a big deal, to Varley it isn't all too big of an issue. He wants to enforce the dress code to assist in other rules being enforced more easily. Varley acknowledges that he puts time and effort into enforcing the dress code, but he believes that it is necessary.
Are there any pants you would recommend?
Varley believes that khakis are the best fit, but understands it is hard to get them at times and sometimes it is expensive. In that case, pants that are like khakis but a tiny bit looser or denim could work but are not preferred.
Some students feel that the issue doesn't need to be policed as much as it is,
"It gets extremely cold in the building, especially in the winter. The Wahlert jackets aren't really thick enough." Said Skyler Murphy, '24.
"The most recent studies of uniform benefits are being challenged by several other studies like a study done by Ohio State University on this topic." said Kenna Wolbers, '23. Students also think that there are bigger problems within the school other than the dress code. No matter your stance on this issue, hopefully this clears things up, answers questions and provides a bit of insight.
Leave a Comment
About the Contributor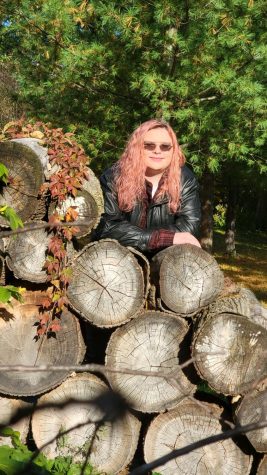 Ash Carrick, Reporter
Ash Carrick is a Senior at Wahlert Catholic. This is her first year as a reporter for the Gleaner. In her free time she enjoys singing, listening to music,...