Freshmen reflect on their first year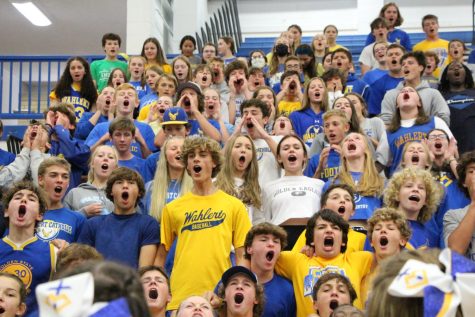 As the school year winds down, students reflect on the past year. For sophomores, juniors, and seniors, the year might not have been much different than the last, but for freshmen, it was definitely a change from middle school. 
While some freshmen think high school is better than middle school, others disagree.
Aiden Jenaman, '25, says, "High school is definitely better than middle school. Classes are more fun, and we have a lot more freedom." 
Catherine Ihrig, '25, disagrees with Jenaman because of the bigger workload compared to middle school.
Ihrig said, "Classes got harder, and we had more school work resulting in more stress." 
As a result, Ihrig learned not to procrastinate and to get her work done on time. 
Ihrig said, "If you get your work done on time and don't procrastinate doing it, you won't be as stressed because you aren't worrying about things you still have to do and you can focus on things that are more fun." 
Similarly, Emma Kelzer, '25, said, "It is easy to get stressed if you wait until the last minute, but when I stay on top of assignments, I can focus better resulting in better work." 
A majority of freshmen agree that they learned many important lessons this year that will benefit them in the future. 
Considering sports, Jenaman said, "I learned a lot more about weightlifting and how to do it properly. Because of this, I can get stronger and my performance in sports will be better." 
Payton Portzen, '25, said, "I recommend getting involved in some way whether it is sports, clubs, or the arts. Personally, I think high school sports are more fun than in middle school because they are more competitive." 
Drew Kirby, '25, agrees. "In cross country, running with people that are faster pushed me to do better and get better times."
The freshmen have found their first year of high school to be exciting and filled with new experiences. Most are looking forward to seeing what the next three years have in store for them. 
Leave a Comment
About the Contributor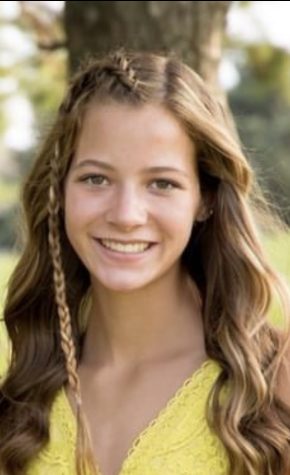 Taylor Borgerding, Reporter
Taylor Borgerding is a freshman at Wahlert Catholic High School and a writer of The Gleaner. She participates in swimming, wrestling, golf, and softball....