Taking SOAR on a spin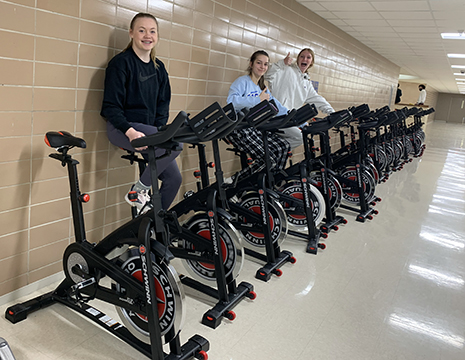 Many students wonder what the new stationary bikes are doing lining the downstairs hallway. They were incorporated into the SOAR class that all freshmen are required to take the first semester of the year. The spin bikes were used as an enjoyable, different way to get a short yet beneficial workout in.
At the beginning of the year, few freshmen had participated in a spin class or even ridden a stationary bike. Now, however, all of the freshmen have accomplished multiple spin classes — and broken a sweat while doing them. 
Every class a student was awarded the best "sweater." Little things like this are what made this class so enjoyable. 
While this was an unusual opportunity for most, many students took advantage and used it as a break in their day for a great workout. "It was a good workout for your legs," Owen Shade, '25, said.
Many students preferred biking over the miles that were run previously.  "Spin class was better than the miles," said Madeline Mohr, '25. "It was still a good workout, and it seemed easier. It was easier on my body."
Jonah Oberfoell, '25, agreed, "I thought they were a good workout even though it was tough. I liked biking more."
Leave a Comment
About the Contributor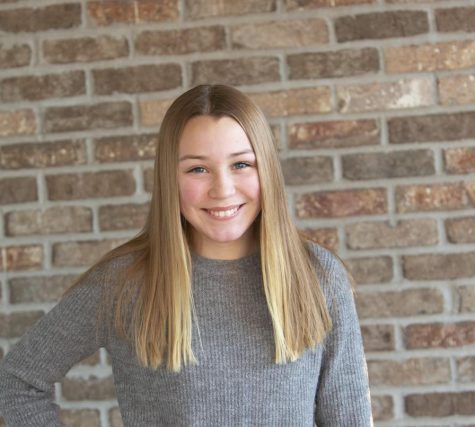 Lauren McClimon
Lauren McClimon is a freshman at Wahlert. Lauren enjoys participating in volleyball, basketball, softball, and running track at Wahlert. She also enjoys...