Thinking about Winter Formals past and present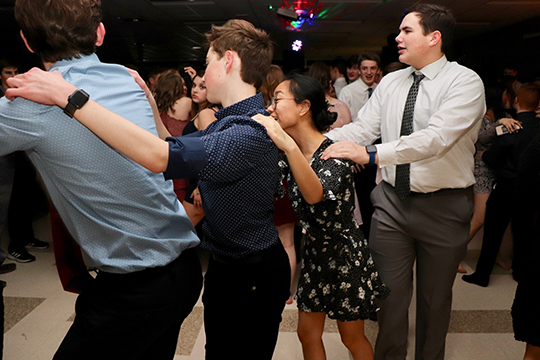 The most casual formal dance, Winter Formal, is less than a month away.  This school-wide dance will take place Friday, Feb. 18 . 
This Winter Formal is extra special for many students; it is the first one since the COVID-19 pandemic began
Of course, Winter Formal, like everything, has been impacted by the pandemic. There was no Winter Formal last year, so it's not just the first formal for freshmen this year. It will be the sophomores' first time attending as well. 
This dance is an exciting addition to the schedule in any year. Ms. Barb Ressler recognizes it as a much-needed break during winter. Ms. Ressler said, "I think winter can be long …so I think…it breaks up the long winter."  
Winter Formal can be a source of stress for some as they  face the challenge of asking a date.  For the Winter Formal, it is typical that  girls ask boys. 
Olivia Hilby, '25, and Larissa Bradley, '22, think that while nerve-racking, asking someone is an exciting opportunity.  
Bradley, '22, said, "Girls ask guys, and normally guys ask girls. [For Winter Formal] girls get a chance to have a special moment." 
Hilby, '25, agrees. She added,  "I think that it is a good tradition. It changes it up a little bit." 
Many students are making memories with the Wahlert community for the first time. For Aidan Dolan, '23,  joyful memories make Winter Formal a special night.
Aidan said,  "What I think makes winter formal memorable and important is — it's the cheesiest thing to say– but it's the memories. I like that we're able to do stuff like this. Even though it's in a crowded cafeteria, we all just let loose and hang out in a place that we might not typically find as comfortable."
Winter formal is a chance for students of all grades to have fun with their friends, make fond memories, and get a much needed break from the pressures of school. 
Leave a Comment
About the Contributor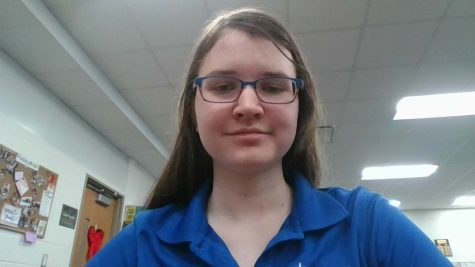 Helena Sinton, Reporter
Helena Sinton is a freshman at Wahlert Catholic High School and a reporter for The Gleaner. She plays the flute and reads lots of books. Some of her hobbies...