Fingers crossed for normalcy next year
As the 2020-21 school year comes to a close, there are many questions surrounding the possible COVID-19 restrictions for the 2021-22 school year. Will there be a mask requirement? Will social distancing be figured into lunch and classroom setups? Will those who are exposed to COVID-19 still have the virtual option? Will we finally have a normal year?
COVID-19 has been a big focus for over a year now, and many people are eager to take the masks off and embrace the ways of the old world. Beth Broderick, the school nurse for Wahlert, is hopeful for a more normal school year.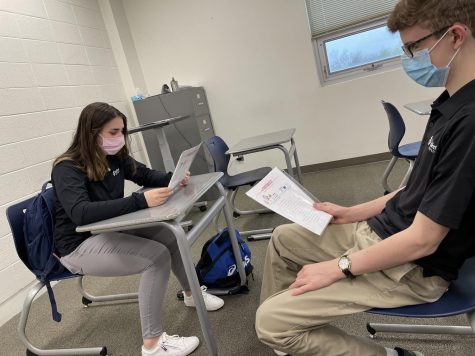 "My biggest hope is that we are back to normal without masks," said Broderick. "Maybe we will still keep desks further apart in classrooms. Social distancing might still have to be around, but my hope is that masks are eradicated."
In the 2020-21 school year, there has been a virtual schooling option. This was a very useful tool for those who could not attend in person for long periods of time, such as those who had contracted or been exposed to COVID-19. However, this virtual option has taken a toll on teachers and students alike, making it more difficult for them to teach and learn. 
Ron Meyers, the principal of Wahlert Catholic High School, weighs in on the details of next year's virtual option.
"When you try to do both virtual and in-person classes, it just doesn't work," said Meyers. "However, there are situations where certain individuals, for whatever reason, cannot be exposed to it [COVID-19]. At that point, the board would say that for those situations we would continue doing a virtual model. I think that for the most part, if things are normal, the virtual model will go away."
As we grow ever closer to summer break, many people are being vaccinated. In fact, many Wahlert students over the age of 16 have already received the vaccine. The vaccine is very effective in stopping the spread of COVID-19, but Wahlert health experts are confident that vaccines will not be a requirement.
"I don't think that vaccines will be a requirement at this point," said Broderick. "But we do have quite a few kids that are getting vaccinated. I'd say, between juniors and seniors, we've got quite a few that are, which is a great thing."
Leave a Comment
About the Contributor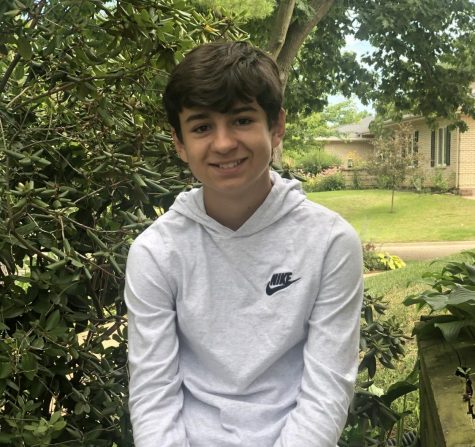 Charlie Curtiss, Reporter
This is Charlie's first year on the Gleaner staff. He's a freshman, and he enjoys playing video games, watching movies, and playing sports. He plays football...