New Year calls for new resolutions
To say the least, 2020 has been a whirlwind of events; no one really expected it to go the way it has. On Dec. 31st of 2019, people celebrated, taking on the new year in hopes of a second "Roaring 20s."
It has certainly been roaring. As usual, people set goals to make this year one to remember. However,  many of those goals  were flushed down the drain. As 2021 comes closer, people hope to set their New Year's Resolutions again this year.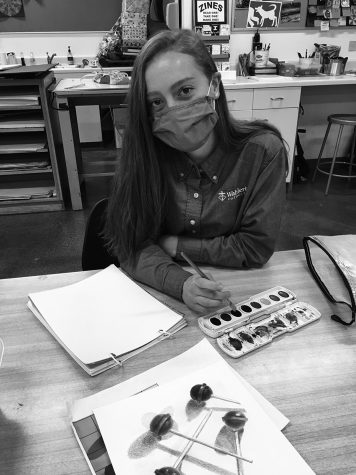 Many students and teachers are ready to take on the new year with their resolutions, no matter how big, unique, or small they may be. Ellie Kirby, '22, for example, has made a resolution to improve her watercolor painting.
Kirby said, "I have been doing many painting classes at Wahlert, and watercolor is my favorite medium, so I think it would be cool to get really good at it."
Kirby is aided in reaching this goal with the watercolor set her sister is getting her for Christmas, along with lots of practice. Ellie added that she has never fully followed through on a New Year's Resolution, but hopes this year will be different, since she is especially excited to reach her goal.
Tatum Manternach, '23, also has a New Year's Resolution, but she is not too excited for hers; she is giving up ice cream.
"Track season is coming up, and I want to be in good shape for that, so I'll eat less ice cream," said Tatum.
Just like Ellie, Tatum can't say she has ever followed through on a New Year's Resolution, but she hopes the year of 2021 brings about different results. Tatum mentioned she could reach this goal by substituting popsicles for ice cream.
Freshman Kevin Bradley had a similar answer to Tatum's, saying, "I want to stop drinking pop, and I want to eat less sugar."
Kevin wants to do this for a healthier lifestyle, specifically inspired by the athletes he watches. He can use their achievements as motivation to improve his own eating habits in order to reach his goals as an athlete.
Mr. Tim Ehrmann, one of Wahlert's beloved teachers, has a New Year's Resolution of working out five times a week instead of three.
He said, "I plan to wake up early on the days I don't normally workout because sometimes it's easier to just get up and do it."
This idea of getting up and going can be applied to all New Year's Resolutions. Instead of putting things off and "starting tomorrow," why not start today?
About the Writer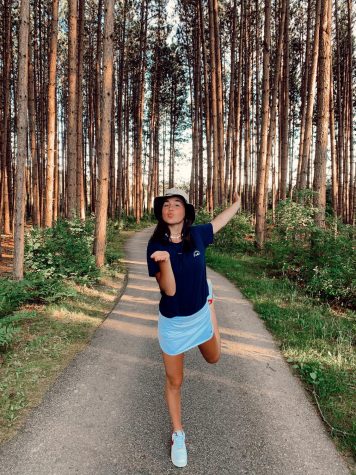 Claire Walker, Reporter
Claire Walker is a second-year staff member of the Gleaner. She is involved in volleyball and tennis, but enjoys skiing in her free time. Claires favorite...