Dance marathon: It's for the kids
Every holiday season, families across the nation come together and celebrate their many blessings in life. For some kids staying at the Children's Hospital in Iowa City, they are simply grateful for the gift of living despite the many struggles they face on a daily basis.
While lots of kids will be fortunate enough to return home during the holidays, many other young children's health will keep them in the hospitals. As if the holidays weren't already expensive, imagine receiving a hospital bill on top of everything else.
To give to families that are facing financial issues, Wahlert's Interact Club is hosting their annual dance marathon on Jan. 19. Interact Co-president Morgan Herrig, '20, is helping plan the event, and enjoys giving back to the community through the dance marathon.
"My favorite part about the dance marathon is when some of the kids are able to make it to the dance," Herrig stated. "We get to talk to them and play games with them. It's amazing to hear their stories."
The Knuth family is one of millions that have been impacted by the Children's Hospital. Molly and Ryan Knuth, of Cascade, have four children. In August of 2018, their daughter Charlotte was diagnosed with acute flaccid myelitis, a neurological disease that can cause muscles and reflexes to be weakened.
Upon facing such a serious illness, Charlotte was taken to the University of Iowa Children's Hospital. After a couple months, Charlotte was released to go home. With the help of many families, friends and fundraisers, the Knuth family has been able to continue supporting the needs of Charlotte.
Families like the Knuths are why the Interact Club hosts a dance marathon. The club does everything from advertising to organizing activities at the event. If students would like to get involved in planning, they can simply attend the group Interact meetings. There is always room for helping hands, and it's all for a great cause!
Leave a Comment
About the Contributor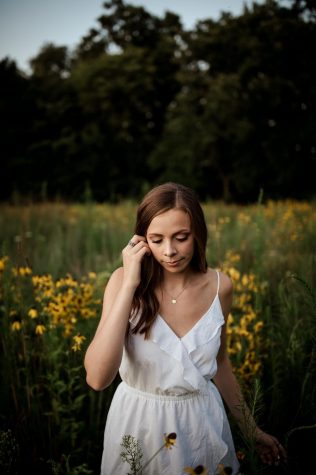 Maddie Roling, Editor
Maddie Roling is a 2020 graduate from Wahlert and a previous co-editor on The Gleaner. Maddie was co-captain of the varsity football cheerleading squad,...