The struggle of living far away
Here at Wahlert, some students make a 40 minute journey to get to school, and others who only travel as long as a minute!
Joe Kann, '19, lives fairly close to school and gets up at roughly 7 o'clock a.m.  
"My best time is eight minutes, but it's usually around 12. If it is only like an hour wait to do something, then I will stick around, but if it's longer than an hour, I will just go home."
In contrast Sydney Rury, '19, lives 40 minutes away, in Galena, Illinois. She gets up at 6 a.m. When Rury has an after-school activity, she always has to stay and find something to do in Dubuque because of how inconvenient it is for her to go back home.
She described what it was like living far away saying,
"Living far away can be very difficult, especially because I am involved and always have something going on. I normally enjoy the drive to and from because it gives me some time to just relax and think, but it is also a bit of a burden."
Ellie Kirby, '22, lives only one minute away from school.  
"There are no gas stations or stops that I can make on my way to school because I live so close," she said.
Maddie Roling, '20, says her situation is a bit different,
"When I am with my mom, I live in Cascade which is about a 40 minute drive, and then when I am at my dads I live in Bellevue, which is also roughly 40-minutes away," said Roling. "I have lived out of Dubuque since I was in fourth grade, but I've always gone to school in Dubuque, so the drive isn't anything that I'm not used to. Sometimes I wish I lived closer so I wouldn't need to wake up at 6 am every morning for school. However, living out or town, I have made some amazing friends in both Cascade and Bellevue, and it's kind of nice to step away and be in my own little world."
Leave a Comment
About the Writer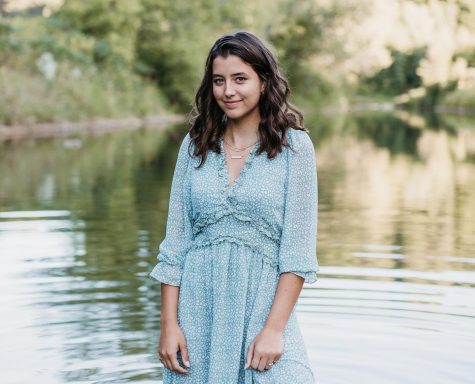 Sami Rury, Reporter
Sami Rury is a senior at Wahlert and a second-year reporter for The Gleaner. Sami enjoys going to Jumble, walking goats (check out @hoofitgalena on Insta!)...