PDS students peek into their futures
Periodically during this semester, you may have noticed new people assisting your teachers in some of your classes. For the uninformed, these are Professional Development Seminar (PDS) students.
The PDS students are from Loras and will be coming periodically throughout the semester to sit in on classes and assist teachers in their class lessons. The goal is for them to get exposure to teaching in an actual school, especially in the subject they aim to eventually go into.
The PDS students are spread out among the different subjects. Ms. Sandra Gaul, for example, has Shamari Scott, who sits in on her English and newspaper class. Mr. Scott originally hails from Iowa City, and is currently studying English teaching at Loras.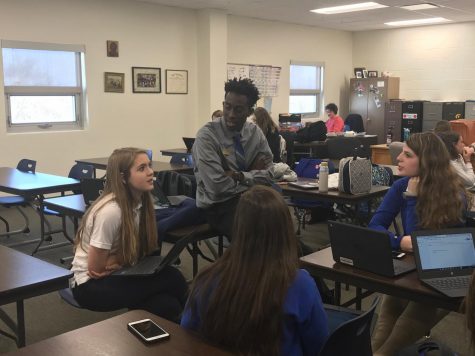 "I plan on becoming a high school English teacher. I enjoy writing, and I want to focus more on it, rather than reading. So for me, being able to shadow Ms. Gaul has made perfect sense," he explained.
Another teacher with a student is Mr. Cole Smith. Mr. Smith has had Ryan Murphy, from Maquoketa, and he is studying to become a history teacher for sixth to twelfth grade. Mr. Murphy has had a unique experience and opportunity in that Mr. Smith is himself a former PDS student.
"It's nice to have someone who you can relate to. Smith is a former PDS student, and he's also young, s
o being able to learn from him about what his first year was like, what he's changed since then, has been really valuable."
The same goes for Nathan Beutin, former Wahlert student, and current PDS student shadowing Mr Kyle Leeson. Beutin is currently studying to become a math teacher for seventh and eighth grade.
"Mr. Leeson has been a great fit for me because he has a teaching style that I really like. Just like him, I like to do a lot of talking and presenting when it comes to teaching, and then there are some things he does that I think I'll try to use in the future, such as walking around and talking to the students, and some of the activities he does as well."
Being a former student, in fact the only one among the many PDS students here, Beutin also noted his experience upon returning and the various changes that have happened as well.
"It's definitely weird for me because the current seniors were freshmen when I was here, so I actually know some of them from sports and activities. The renovations have also been confusing; I thought I might still know my way around, but it's come as a surprise the changes. But I do love the new look. I especially love the new cafeteria."
Mr. Scott, Mr. Murphy and Mr. Beutin painted a picture of what a PDS student does. They initially arrive at 7 a.m., and are in a room with their professor going over "to-do's" for teaching. Then around 9 a.m., they go to their assigned teacher. There, they are typically observing the teacher or participating by teaching a lesson. While here, they also are completing an inquiry, a type  of research paper. They'll give a presentation at the end of the semester in regards to what they learned.
It may seem like a lot of work, but according to former PDS students Mr. Leeson and Mr. Smith, it's an invaluable opportunity.
"It's very helpful for both the teacher and the student. It helps me manage my time, and it gives me a new perspective, which can help reteach me. Plus, it's satisfying being able to help prospective teachers," explained Mr. Leeson. "For the students, it gives them the chance to act as teacher without the responsibility, and, in general, gives them  exposure that can help them out a lot.
Mr. Smith agreed, adding,
"It's an awesome opportunity because not only does it give a PDS student exposure and adds something new to a class, but also it shows our students a look at a future professional, and understanding how it's more than just getting a four-year degree, but also the importance and value of internships and other things like the PDS program. I love it."
Loras' PDS program seems to be a unique and invaluable experience for  anyone planning on going into teaching. The PDS students here also love Wahlert, and highlight its atmosphere/culture and professionalism as being our best aspects.
Who knows? In a few years, one of them could end up being a teacher here.
Leave a Comment
About the Contributor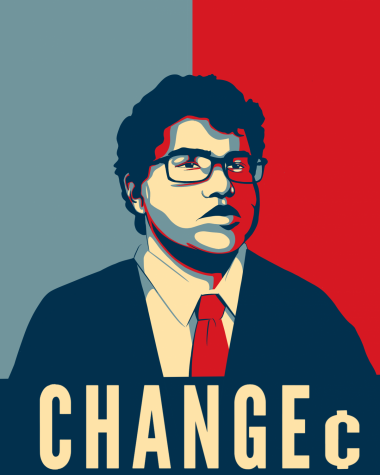 Alejandro Rojas, Editor
In his third year of the Gleaner, Alejandro Rojas, '20, is a senior editor of the paper. A hard worker in and out of the classroom, he is very excited...