Students get a chance to shine at the Cabaret
The Wahlert Theatre Department has a reputation in the community for creating and performing beautiful productions. Behind the scenes, however, the department struggles to raise sufficient funds to help students participate in activities like Thespian Festival every fall. Although the event is a great experience for theatre students, the rising cost requires most students to raise money to attend. To address this need, the department decided to begin an annual Cabaret, a series of songs from different musicals performed by Wahlert theatre students.
Among those involved in the Cabaret's creation is Gwyneth McSperrin, '19.
"We wanted to do something to raise funds for our troupe specifically so we could send more people to Thespian Festival without them having to pay as high of a price," said McSperrin. One of the main goals of the Cabaret is to allow more students to participate in the fall trip to Cedar Falls without having to pay an unreasonable amount.
Ms. Molly Plumley, Theatre Director and coordinator of the Cabaret, explained why they chose to raise money through a Cabaret performance.
"Everyone loves to perform, but not everyone gets to be featured because the field is so competitive; this is a nice way to give more students the opportunity to perform a main role," said Plumley. "It's about having fun, raising money, and coming together as a community."
Plumley has been working alongside McSperrin and Isabel Shubatt, '19, to create a fun experience for everyone involved in the show.
Many people are excited to have Cabaret as an opportunity to step out of their shells and perform. One student in particular is ready to showcase a new side of herself on the stage.
"I've been doing tech since I was a freshmen; I'm usually more of a backstage person," Shubatt said. "However, in this Cabaret I'll actually be going onstage and performing two songs. I've never sung in front of people before, so I'm really excited to see how it goes."
Whether you're a performer, a theatre fan, or just looking for something to do this Friday or Saturday night, there's something fun for everyone at the Cabaret. The shows take place in the Wahlert gym at 7 pm each night and cost $5 per person. Please come to support your fellow students and our theatre department!
Leave a Comment
About the Contributor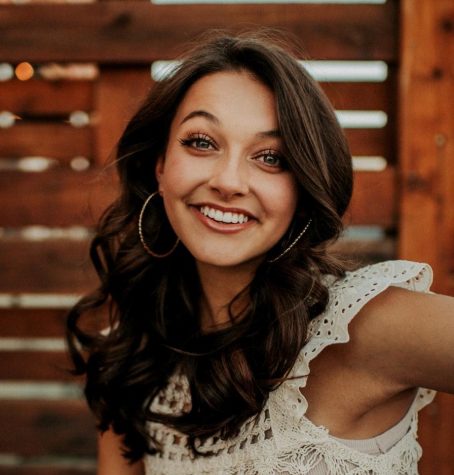 Ava Hoelscher, Editor
Ava Hoelscher is a senior at Wahlert Catholic High School and an editor of The Gleaner. She participates in show choir, ballet, dance team, and theatre....