Homecoming through the ages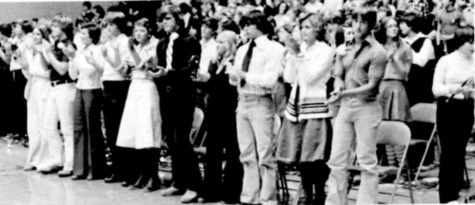 Over time, the Wahlert Homecoming dance has changed a lot. Still, every Homecoming dance experience begins with a proposal. Teens now normally make a grand gesture such as a poster, candles, etc., to post on social media, but it wasn't always like that.
"There were no Homecoming proposals. You normally just got a phone call and got asked to go to Homecoming," said Shelly Burgmeier, '85.
Now, there is a lot more to it than just the proposal. Teens now spend anywhere from $80 to $100 on attire, food and the cost of the dance while teens back then would spend at most $50.
"Back then, we could get a nice dress for around $30," said Burgmeier, "and we used to do a lot of dress swapping. My friends and I only bought one Homecoming dress each that we would let each other swap for the years we went to Homecoming."
Not only do girls now spend a decent amount of money on dresses, they usually buy a new dress for each dance while teen girls years ago would trade dresses to save money and make the experience less stressful.
"We didn't go out of our way to buy things new back then, but we always wanted to look nice and have a great time," said Jim Sigwarth, '80.
The attire also looked a lot different than it does today. The guys dressed more formally than guys now, wearing sport coats and fancy ties while now guys dress a little more simply. The girls' trends were taffeta dresses and poofy hair. The attire trends have definitely changed since then.
Cara Sullivan, '19, said, "I would say that rompers are definitely in right now and also the very simplistic look is very popular."
Although there are a lot of differences between Homecoming then and now, almost everyone who has been to Homecoming can agree that the dance is an experience that should not be missed.
Leave a Comment
About the Contributor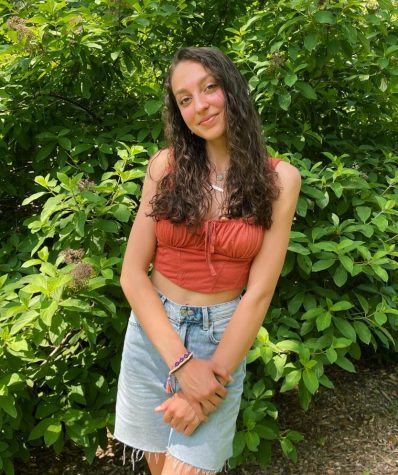 Anna Sigwarth, Editor
Anna Sigwarth is a current senior at Wahlert and an associate editor on The Gleaner. She is a part of the volleyball team, is a member of Wahlert Impulse,...