If you want to pass, get to class
Hang on for a minute...we're trying to find some more stories you might like.
There are many courses to take at Wahlert. Some are intriguing and exciting while some you may not be as enthused about. Nevertheless we all have favorite classes, here's a glimpse of some students' favorite classes.
First, Sam Jochum, '19, says his favorite class is Strength and Conditioning because, "It's a stress reliever. I can just lift and not concentrate on anything."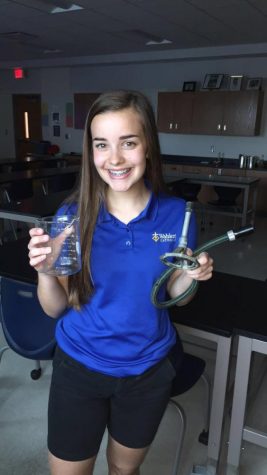 Another thing that impacts student's opinion of the class is the person who teaches that class. "Stanton is a good teacher; he teaches me many things," states Jochum.
In addition to the athletic classes, some prefer a different style of thought and strategic formulas.
Sophia Foy, '19, favors chemistry because she enjoys the math and science aspects of the class. "Mr. Berning is a great teacher. I like the labs we get to do. They're a great time," said Foy.
Many classes are more enjoyable when you have friends in the same class."Sydney Timp and Abbe Anderson are good lab partners, and my favorite part was getting to make ice cream," said Foy.
Matt Bandy, '18, is the complete opposite when it comes to strategic and tougher classes. "I like Team Sports because it's fun, and I don't have to do any work."
Bandy's favorite part of is the class is, "Getting to see Sean Campbell every class because we talk about how bad the Chicago Cubs are."
Olivia King, '18, has a great appreciation for U.S History and having a teacher that makes the class exciting makes it very easy to love the class. "Mr. Rollins makes learning very enjoyable, and I look forward to going into the class everyday," said King.
With the many outgoing and critical thinking classes, Jared Weber, '20, loves going deeper in thought.
"I enjoy math because it is the main part of being an engineer, which is the job I would like to have some day," said Weber.
Weber also admires the teacher for his methods. "Mr. Leeson he is entertaining and connects with the students well."