Tennis Players Ready to Strike Back Against COVID-19
As the snow melts and the sun comes out again, tennis players are beginning to pick up their rackets for the 2021 season. With the 2020 tennis season being canceled due to COVID-19, many are stepping onto the court for the first time in a while. The groove of hitting a forehand is coming back and the anticipation for what is to come is all starting to take place. New teammates, rules, coaches and so much more excites those on the men's and women's tennis teams.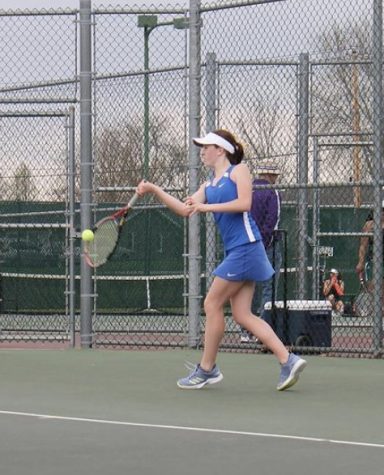 Caroline Hutchinson, '21, is one of two returners on Wahlert's varsity women's tennis team. She will play the number one spot this year and be the only senior. Hutchinson has been playing on varsity since her freshman year and has been working up to this season.
"I am looking forward to playing with a team again, and I am excited to meet all the new people coming in," said Hutchinson.
She was one of the many players who had her season taken away last year but said, "I have been playing a lot of matches and working hard every day to prepare for this season."
With only three players left from the 2019 women's team, Izzy Ungs, '23, saw her chance to work for one of the three open spots on varsity. That goal, though, got pushed back to this year.
Ungs has kept a good attitude through that dilemma and plans to do the same throughout this season because, above all, she is just "happy to be getting back into it." 
Members of the men's tennis team are also happy to be able to compete.
Patrick Igo, '21, looks forward to playing again, and says he is feeling very "optimistic."
"We have a lot of young talent, but also seasoned vets who have something to prove after losing their last season," said Igo. 
He not only feels optimistic about the season but also about how COVID affected it.
"COVID has leveled the playing field by giving people the chance to either really put in the work offseason or slack off and lose their edge," said Igo.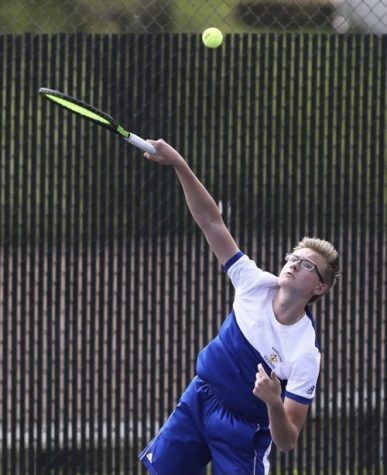 Charlie Fair, '21, has been number one on the men's team since his sophomore year, making this season something to look forward to, with things to prove.
Fair has many goals for the upcoming season but says his main one is to "do whatever I can to help this team make another playoff run and compete for a state title."
It's been hard for all tennis players to put in work on the court, but Fair has been putting in work off the court to make up for that.
"I have been doing extra workouts and putting in more time at the gym," he said. 
Whether it be the excitement of Coach Eric Lucy taking the boys for food after meets or long car rides with teammates, this season is one to look forward to. Each team has a lot to offer and a lot to prove.
Leave a Comment
About the Contributor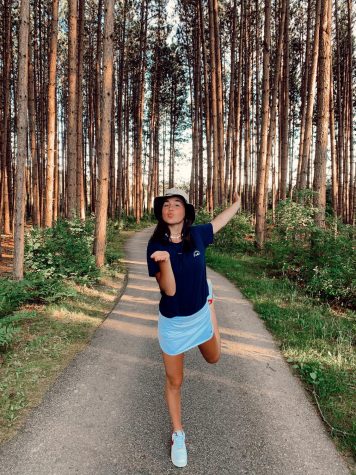 Claire Walker, Reporter
Claire Walker is a second-year staff member of the Gleaner. She is involved in volleyball and tennis, but enjoys skiing in her free time. Claires favorite...