Skiing and snowboarding during COVID-19
Many activities because of COVID-19 have been restricted or shut down in the years 2020-2021. One activity that is accepted is skiing and snowboarding. Many people have taken this opportunity to get out of the house, and spend time with their family and friends while not having to worry about getting sick. 
Lauryn Montgomery, '21, said "I definitely think skiing and snowboarding is more popular this year. It is something to do with friends outside, while keeping active." She explains everyone should consider trying it with friends, and the most beneficial thing out of it is having fun. "I believe people need to find things that they love doing."
"I went for the first time this year, and it is something that can continue to keep me active now that many activities outside of school are cancelled," says Montgomery. 
Not only is it fun, but it also includes lots of exercise. Adam Wagner, '21, has been snowboarding for eight years, and believes because COVID-19 is such a big issue right now, snowboarding or skiing is one of the best challenges you should face to get away from everything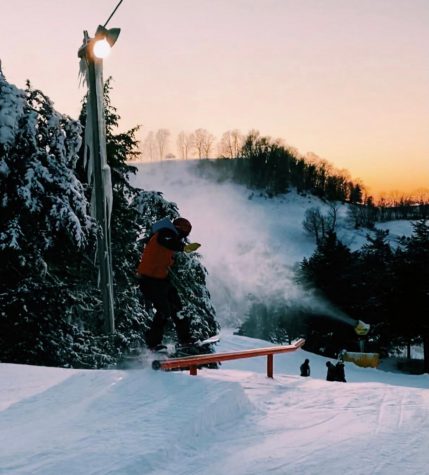 else going on in the world. "The best part about snowboarding is hanging out with friends and gaining lots of exercise. Your leg muscles are in action, and you must find balance for stability," said Wagner.   
Nick McMahon, '21, has been snowboarding since he was 5 years old and learned how to ski when he was only 13. He loved the sport from that point on and encourages people to try it out as it can be extremely rewarding in the end. "It is something people should try during the pandemic just because, once you learn how to do it, you have so much freedom. If you go out and get used to the board or skis, you will develop muscle memory on carving and stopping, and as long as you have a positive attitude when learning, anyone can do it," said McMahon. 
Many people find skiing and snowboarding challenging, but it is also an amazing opportunity to get out of the house. It can help clear your mind, build up muscle, and allow you to have fun with friends and family all at once.
About the Writer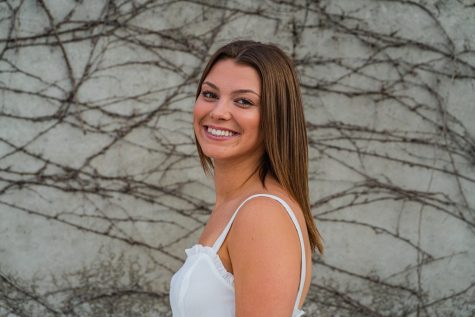 Sophia Wagner, Reporter
Sophia Wagner is a senior at Wahlert Catholic High School at the age of 17. She enjoys ballet and has been in it since she was 6 years old. She also enjoys...