Tess Breslin, Reporter

January 30, 2020
While watching NFL games, there are a lot of head injuries that take players out of the game.  I have always wondered why these athletes didn't just suck it up and finish the game in order to win.  After having my own concussion, I finally understand the importance of concussion protocol and the ...
Claire Walker, Reporter

December 12, 2019
One might think that skiing is simply a fun winter activity anyone can participate in. But there is a whole different world to skiing: alpine ski racing. This sport consists of going around gates at high speeds down a mountain. It is an individual sport, making it a very mentally, and especially physically,...
Jamie Vondra, Reporter
February 10, 2020 • No Comments
According to an Inquirer study, 73 percent of American teens drink at least one cup of coffee per day, the average being about three cups per day. But, this intake...
January 30, 2020
January 15, 2020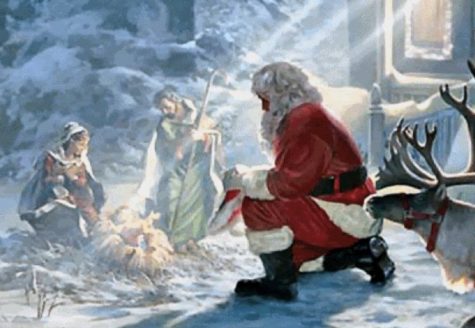 He is the reason for the season
December 12, 2019
Recent Sports Scores
Friday, February 14

varsity boys' basketball

Wahlert 68 - Hempstead 63

Friday, February 14

sophomore boys' basketball

Wahlert 50 - Hempstead 59

Thursday, February 13

varsity girls' basketball

Wahlert 40 - Hempstead 50

Tuesday, February 11

sophomore boys' basketball

Wahlert 38 - Cedar Falls 80

Tuesday, February 11

varsity boys' basketball

Wahlert 48 - Cedar Falls 72

Tuesday, February 11

varsity girls' basketball

Wahlert 49 - Cedar Falls 53

Friday, February 7

varsity boys' basketball

Wahlert 60 - Linn-Mar 69

Friday, February 7

varsity girls' basketball

Wahlert 35 - Linn-Mar 48

Tuesday, February 4

varsity boys' basketball

Wahlert 45 - Waterloo West 58

Tuesday, February 4

varsity girls' basketball

Wahlert 52 - Waterloo West 66