OLG to move to Kane Street campus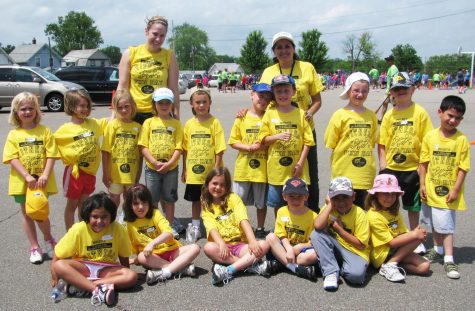 Along with the news of Our Lady of Guadalupe's (OLG) campus transitioning to Mazzuchelli's campus, and Mazzuchelli therefore expanding to Wahlert, comes many questions. Many students wonder whether this will cause a melding between middle and high schoolers or a more crowded campus.
The OLG students will move into Mazzuchelli's first floor space and Mazzuchelli will further expand into Wahlert's current Spanish and English hallway, in addition to the second floor Mazzuchelli space currently in use. Therefore, all or most of the Wahlert Spanish and English classrooms will be moved.
Chief Administrator Mr. Phil Bormann said, "The Saint Anthony's parish council and various surveys decided that they would not have the resources to build a new school. We decided it would be more cost effective to transition those students to this campus."
Overall, the school is moving because of facility needs. Bormann explained that there are too many small expenses, meaning tens to hundreds of thousands of dollars, which are just patchwork fixes. It is unknown what will happen to the Saint Anthony's and OLG buildings, which are now in the hands of the Saint Anthony's parish council.
One of the main concerns for Wahlert students is whether this change will interfere with their school lives. After all, it would be very odd to see a bunch of middle or elementary students walking around a high school campus.
Ms. Trini Olivera assured, "Mazzuchelli and Wahlert have different schedules, so it is very unusual for the two to interact much. I don't think the move will affect Wahlert students other than the change in some classrooms."
Bormann also agreed that they will continue to be mindful of the two schools' transition periods.
Some former OLG students feel nostalgic about the move; an elementary school is a place with many memories. Katie Cushman, '22, said, "I think there will be a totally different vibe for the OLG campus to be at Mazzuchelli. My sister at OLG is a little nervous about coming to this campus because it's a big change, and it seems intimidating to be around older kids."
Overall, the decision to move the OLG campus seems to be a necessary one. Other than the location change for the Spanish and English classrooms, Bormann believes the transition will not have a big effect on the daily life of Wahlert students.
Leave a Comment
About the Contributor
Jamie Vondra, Editor
Jamie Vondra is a senior at Wahlert and an editor on The Gleaner. Vondra is involved in volleyball, bowling, and golf at Wahlert. Jamie enjoys creating...