Thespians take on Little Shop of Horrors
"Listen, Seymour. Just because you put a strange and interesting plant in the window doesn't mean that it'll bring customers!" Well, Seymour will be expecting the students of Wahlert at this year's fall musical Little Shop of Horrors written by Howard Ashman.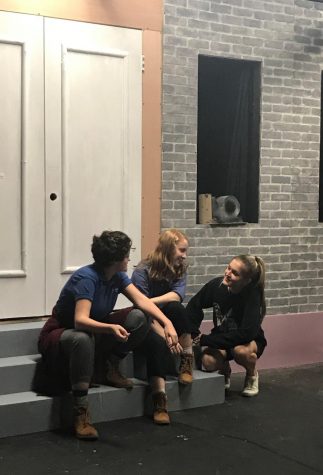 This will be the first play directed by new theater director, Aidan McSperrin, '17. One of the things McSperrin is excited about is the puppetry involved in this musical. 
"We're very fortunate to have three talented, hard-working puppeteers onboard for this production- Monica Ripley, Jonathon Hill, and Andrea Swift who also double as various characters on Skid Row," said McSperrin. 
Allie Arnz, '20, who plays Ronette in the show, is also excited for the upcoming musical. "I'm excited to perform. I love the music. It's really fun." 
Little Shop of Horrors will be playing at the Wahlert theater from Oct. 24 to Oct. 27.