Where are you going to college?
Some seniors share their secrets in the big decision
With second semester starting on Tuesday, many seniors are realizing how close they are to graduating. The majority of the senior class is nowhere closer to deciding where they'll go to college than they were in the fall. However, the lucky few who have committed are ready for the coming fall and have some helpful advice on what their deciding factors were.
Jack Jaeger, '18, will be attending the University of Northern Iowa next year. "I decided to go to UNI because I liked the size of the campus, and it had a good business and physical therapy program."
In addition to the educational aspects of UNI, Jaeger added, "It also has a great cafeteria; Matt Bandy, Anna Herrig and I are gonna light it up in Cedar Falls."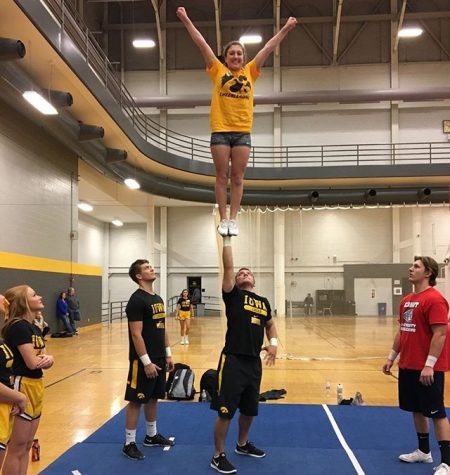 For many people, it's all about the finding the place that feels right. "Jim Collins is a big reason I'm going and also to stay close to my nephew and niece. The family atmosphere is what I was looking for," explained Owen Funke, '18, who will be a Duhawk next year at Loras College.
Another big influence on college decision-making is athletics. Libby Brosius, '18, will be continuing her academic and cheerleading career next year at the University of Iowa.
"I've always dreamed of going to school there. I've always loved the town and the atmosphere on game day, too. I'm down there all the time, so it really just feels like a second home," says Brosius.
When it comes to choosing a college, everyone has their own process of elimination. Whether it comes down to size, location, programs or rankings, everyone is sure to find the perfect school before it's time to walk across the stage this May.