Baking up lots of fun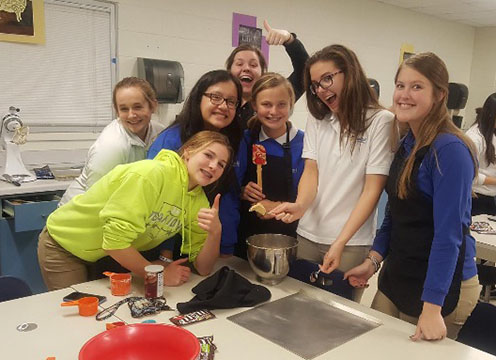 After sitting in class all day, the first thought that may come to mind as you're racing out of school is how hungry you are. Thanks to Aly Forbes and Lupita Mendez, '18, there is a solution to that problem, and it starts in Mrs. Allison Pusateri's classroom. The Baking Club takes place after school on O days from 3 o'clock until the baking is done.
"We thought that the Baking Club would be something fun to do after school, and a lot of people love to bake and it wasn't something that Wahlert had before," Forbes said. "Most of the things that we'll make will be made for fundraisers, donations, or just to eat. So far we've made chocolate chip and M&M cookies for the open house, and we are going to be making sugar cookies soon."
According to Mrs. Pusateri, there were roughly around 40 people that showed up after school. At every club meeting, a recipe is posted onto a Google Classroom group. For now, the club members are providing the ingredients for their baking. Once basketball season comes around, they plan on baking and decorating treats to sell at the concession stand and use the money to provide a "budget."
"There are a lot of people who help pitch in and get involved," Mendez stated. "Everyone seems to have fun when they are baking, and I would say that it is going well."
Remember that it is not too late to join the Baking Club, and if you have any further questions, contact Mrs. Pusateri for more information.
Leave a Comment
About the Contributor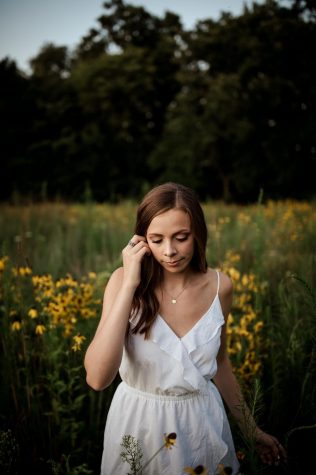 Maddie Roling, Editor
Maddie Roling is a 2020 graduate from Wahlert and a previous co-editor on The Gleaner. Maddie was co-captain of the varsity football cheerleading squad,...