Dancing for a purpose
The Interact Club is a group of students who get together to help others in the community. They host an annual Dance Marathon where all the proceeds from the dance will benefit families being helped by the Iowa Children's Hospital in Iowa City. One of its biggest money makers at the dance is a raffle from local businesses. 
Laura Cushman, '24, is part of the fundraising committee. She is in charge of calling local businesses and asking them for donations like gift cards, food, etc. Cushman says, "I am looking forward to the raffle and when we pie the teachers. I think students and teachers will find it funny."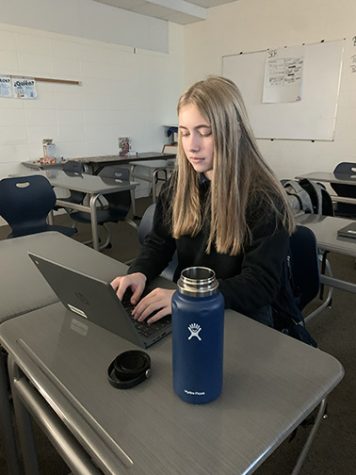 Cushman helps get people more involved with the dance and Interact Club by telling family and friends to attend the event. She also notes, "There is also an Instagram called Interact Club that keeps people updated on all the events." Students can find that at  wchs.interactclub.
Katie Cushman, '22, is also a member of Interact Club and plays a big role in being involved in the spiritual group. She is helping plan the prayer service by finding Bible verses. Cushman says, "I am most looking forward to seeing the kids having fun and dancing. It's the part that really hit my heart the last time I went to the dance."
Nora Schmalz, '23, helps out with the promotion of the dance. She created the t-shirt logos and posters for the dance. She also helps with the decorations for the dance. Schmalz tries to also promote the club itself., "I encourage other people to join Interact Club and let them know when the meetings are so they're able to be involved," said Schmalz.
The Dance Marathon will be loads of fun, especially with all the exciting games like 3-on-3 basketball. The dance is a great way to help fundraise for families in need and bring more joy into their lives. Hopefully for you, too. 
Leave a Comment