Feliz Navidad from OLG students
 Children across the world can't wait to wake up on Christmas morning to see all the presents they have received from Santa Claus, but there are a lot of questions that are left unanswered about the man with the red hat. 
While some kids think Santa gets around the world with his magic sleigh and his reindeer, Clarence May, '33, has a unique idea on how Santa is able to deliver all of the toys. 
"Santa gets around the world in one night because his reindeer fly really fast, and he has tools that make wormholes, which  get him to places in seconds," asserts May.
Most families give out treats for Santa and his reindeer when he stops at their houses and so does Elijah Bormann, '33. "I put cookies out for Santa and carrots and candy canes out for the reindeer," he explains. 
Norah Duran, '33, has a different family tradition with Santa. "We like to test Santa and give him interesting snacks. We also give the reindeers sparkly food."
Some families have their own special Elf on the Shelf to watch over children to help Santa decide whether they have been bad or good. Wynne Harrison, '34, explained her elf's funniest hiding place. "My Elf on the Shelf's name is Ferdinand. He hid in the bathroom once."
Alaia Hein, '34, also shared a funny memory of her Elf on the Shelf. "My Elf on the Shelf's name is Rapunzel, and the funniest place she hid was by the wine."
While Santa is always a popular person around the holidays, kids have their favorite things they like about Santa. "I like how Santa can visit people on Christmas in one night," explained Quincy Tuescher, '34. 
Hein also added her favorite thing about Santa. "My favorite thing is how he says HoHoHo." 
While we may not know everything about Santa, we do know that Christmas is the season of giving and joy. Let us cherish our gifts and spread joy during this holiday as Santa does around the world. 
Leave a Comment
About the Contributor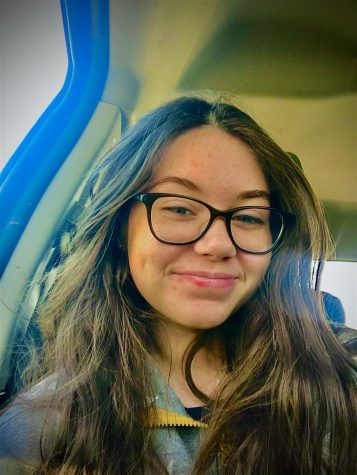 Grace Stelpflug, Reporter
Grace Stelpflug is a freshman at Wahlert Catholic High School. She is a reporter for the Gleaner Newspaper. She is interested in dance and baking. She...