A Pile of Fall Activities
Looking for something to do this fall? Check out what your classmates like to do when the leaves change color.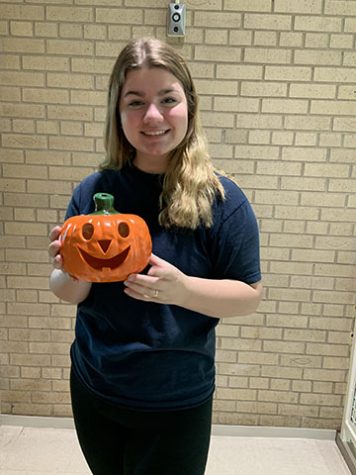 With Halloween coming up, Alyssa Kirby, '23, thinks a good fright night is always an option. "During the fall I like to have scary movie nights with friends where we can hang out, eat food, and watch some scary movies. Dressing up for Halloween candy is also great," said Kirby. 
A weekend day trip is also a way to embrace the season. Lindsey Osterberger, '23, said, "My family and I usually go to an apple orchard one weekend in the fall. Setting up all the fall decor is also my favorite as is  drinking chai tea with apple cider donuts," said Osterberger. 
And don't forget fall's simple pleasures. Anna Van Otterloo, '23, said, "I rake leaves and maybe jump in the piles of leaves if I am feeling up to it. My family and friends will make caramel apples together, too," said Van Otterloo.
There are other little activities you can do like Ava Sprenger, '23. "My friends and I usually go to a pumpkin patch, do the corn maze, have some lunch, and eat caramel apples," said Sprenger. 
Other classic Halloween activities include decorating Halloween cookies, carving pumpkins, and dressing up to trick or treat. However, the most important thing to do this fall is to savor the changing season.
Leave a Comment