New School, New Experiences
Hang on for a minute...we're trying to find some more stories you might like.
Next year, new students will be coming to Wahlert to experience high school. The transition from middle school to high school is one that excites students but scares some others. With tougher classes, stricter teachers, and upperclassmen to worry about, incoming freshmen have plenty of worries.
Some freshman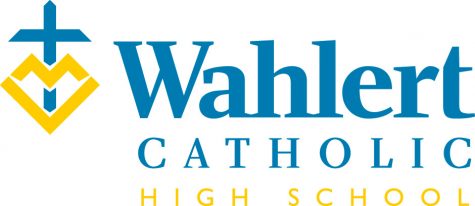 wish they would have done things differently coming into high school. Rita Greener, '21, who has just completed her freshman year, advises working hard. "Put in as much effort as you can all year, so you don't have to worry about getting assignments in," says Greener. "Freshman year is much different than 8th grade, so I would let the new freshman know to always put your best effort in."
For some 8th graders, coming into a brand new school environment can be overwhelming. "I felt overwhelmed coming into my freshman year because I came from a school with 200 total," says Ariana Yaklich, '21. "I was nervous about all the tests, homework, and upperclassmen. I guess I really shouldn't have been nervous because homework is minimum. Just study hard for tests, and upperclassmen really aren't that scary. They may tease you, but they are just returning the favor."