Wahlert's playlist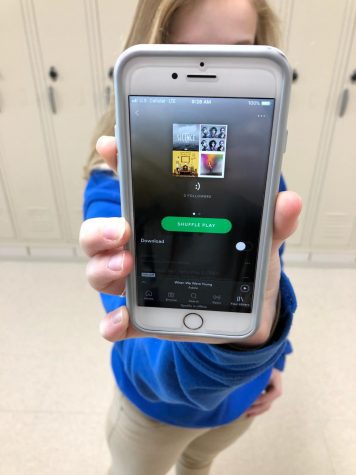 If you're tired of listening to the same songs repeatedly on the radio, don't worry. Along with the new year, students around Wahlert have come to the aid of those looking for "fresh" music.
Martha Ward, '19, enjoys the singer Jon Bellion. "I would say my favorite song that he sings would be Overwhelming," Ward said. "It's a good bop for car rides."
If you enjoy country music, Gabe Anstoetter, '21, is the person to talk to. "I really enjoy Luke Combs," Anstoetter stated. "I like his song When It Rains It Pours."
Maddie Rix, '18, listens to anything of any genre. "In particular, I enjoy the song Plain Jane by A$AP Ferg," Rix said. "It's a jam."
Grace Burke, '20, concluded that the music she listens to depends on her mood. "I like country, but I also like pop," Burke stated. "As far as artists go, I enjoy Thomas Rhett, Beyonce, and Sam Smith. The song Good Old Days by Macklemore is good right now, and I also think Famous by Kanye West is a good song as well."
So whether you're feeling in the mood to discover a whole new side of music or you just need a break from routine, check out the links provided by different students.