Claire Walker, Reporter

October 7, 2019
Superstitions, something everyone has, range from as minor as closing one's eyes during the National Anthem to wearing the same exact socks and underwear during every game. From a go-to hype song to the weird superstitions, varsity athletes share their pre-game rituals they believe will lead them to ...
Tess Breslin, Reporter

February 18, 2019
With the past couple of months being packed with games for the women's basketball team, it is safe to say that bench squad is always helping contribute to the team's success. While it may be hard to see their true impact, the bench helps prepare varsity starters for games through practices and hyping...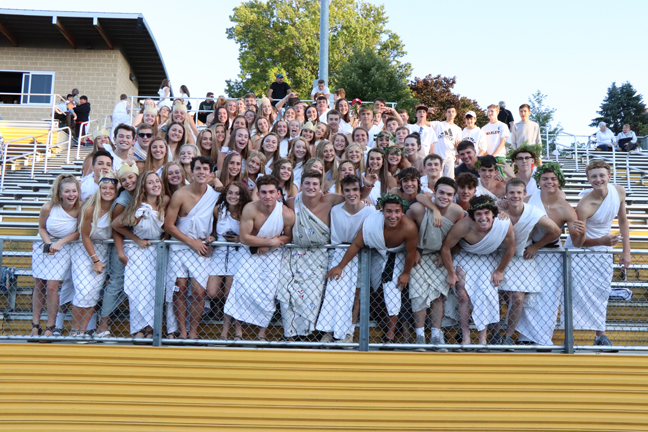 Ashley Steele, Editor
March 24, 2020 • 4 Comments
Dear Wahlert Student Body,  All I want to say is, is that I know this sucks. The normal days that we are used to living have been turned completely upside down. I'm...
Espresso yourself through coffee
February 10, 2020
January 30, 2020
January 15, 2020
Sep 12 / Varsity Volleyball

Beckman Catholic (Dyersville)

2

Sep 12 / Varsity Volleyball

Cedar Rapids Washington

0

Sep 12 / Varsity Volleyball

Sep 12 / Varsity Volleyball

Sep 11 / Sophomore Football

Sep 11 / Varsity Football

Sep 10 / Varsity Volleyball

Sep 10 / Sophomore Volleyball

Sep 8 / Varsity Volleyball

Columbus Catholic (Waterloo)

2

Sep 5 / Varsity Volleyball