Volleyball ready to "prove them wrong"
Following last year's rocky volleyball season with a new set of coaches, this year's team is ready to show what they have to offer this season.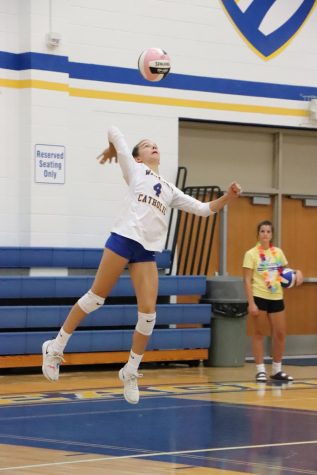 The team is aware of doubts from classmates and other teams, but those won't hold them back. Rather, they are the base of their team motto: "Prove Them Wrong."
Senior and returning starter, Mia Kunnert, '22, is one of the team captains and looks forward to leading the team to victory this season. "I'm very appreciative to be captain; I enjoy being a leader," said Kunnert.
Unlike many in her position, Kunnert enters the season with a clear mind and one intention. "I feel pressure to always perform as best as possible. It's not because I'm a returning starter or because of other expectations, but merely because I want to help my team achieve some 'dubs'."
Kunnert's leadership is especially important because of the young prospects starting on the varsity team. Alicen Bainbridge, '24, and Olivia Donovan, '25, are among the underclassmen who had nerves initially joining the team.
"I was very excited but also nervous; I didn't want to make any upperclassmen not like me because I was playing as a sophomore," Bainbridge said. 
Starting setter Donovan feels similarly as a freshman. Donovan said, "I was really nervous, but excited at the same time. During my first legit varsity practice, I was nervous about what the team would think of me, and if anyone would like me." 
Even with the young starters, the team environment has been positive and uplifting for under and upperclassmen. Bainbridge said, "I love the team. Everyone has such a good relationship, and we are all really close."
Donovan also feels welcome and loves the team energy. "I initially thought that I would feel left out and awkward because everyone already knew each other, but I was totally wrong. I am so thankful to be a part of this team," said Donovan.
With the support of the team, the young players are ready to put in the work and prove their role on varsity. Donovan said, "This is a really big deal for me and I know that I have to work really hard; I am determined to prove to everyone that I belong and deserve to play varsity."
The whole Wahlert varsity volleyball team is determined to succeed this season and "Prove Them Wrong."
Leave a Comment
About the Contributor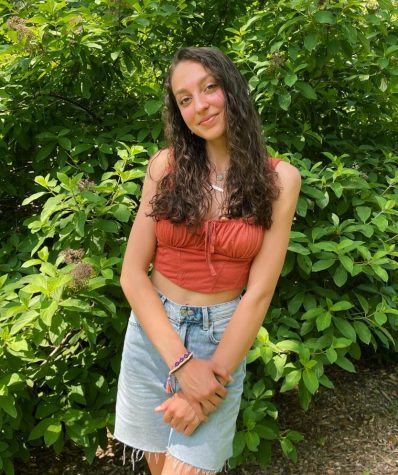 Anna Sigwarth, Editor
Anna Sigwarth is a current senior at Wahlert and an associate editor on The Gleaner. She is a part of the volleyball team, is a member of Wahlert Impulse,...