eXCeptional Running
Some people may say that the saying "Fun Run" is very oxymoronic, but for the Boys' Cross Country Team, it's the complete opposite of that. While they might make it look easy, if you observed their practice routine or even tried it yourself, you would be surprised, to say the least. 
Running a 5,000-meter race (just over three miles) in anywhere from 15 to 30 minutes doesn't sound very fun for the average person. One Senior Captain of the team, Jacob Hocking, '20, commented on the training they do in practice to prepare: 
"We do a lot of distance running. On Saturdays, we do a nice 10-mile run and on Mondays, we work on speed and endurance." 
The training has paid off so far this season as they have placed top three in three out of their five meets, including winning their first meet of the season. 
"The big feat is that we are running better times as a team than we have ever run in the past," Hocking explained.
But for those who haven't played or watched the sport before, cross country is a bit of a different atmosphere. Captain, Nathan Munshower, '21, gave an insight into what it is like on meet days:
 "It's different than for say a sport like basketball where you hope the other team does bad. In cross country meets you have to rely heavily on your own success." 
That individual success has been shown this season. Personal bests in the 5k are 16:35 for Hocking and 16:43 for Munshower, and team success has still been very high. After all, the whole team contributes to the team's placement in the race. As Munshower said, it's not like any other team sports like basketball. 
The boy's cross country runners aren't slowing down any time soon, and they are most likely to keep their success up. That is if anyone can catch them or their breath while doing so.
Leave a Comment
About the Contributors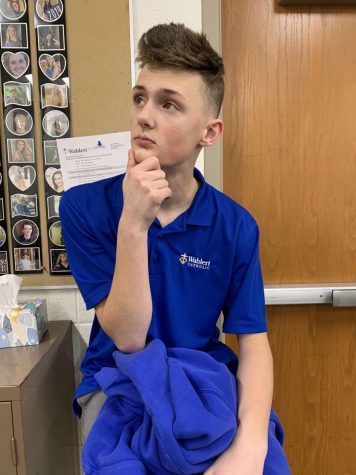 William Herbst, Reporter
William Herbst is a sophomore sports reporter for the Gleaner and is on his second year of the Gleaner staff. He is involved in Sophomore Student Senate,...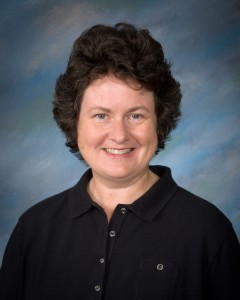 Sandra Gaul, Adviser
Ms. Gaul has been the newspaper and yearbook adviser at Wahlert Catholic High School since 1980.  Ms. Gaul also teaches College Writing 1 and 2, a dual-credit...