Student athletes put in the extra effort this off-season
Hang on for a minute...we're trying to find some more stories you might like.
Year by year, high school sports become increasingly intense. The cutthroat atmosphere makes it difficult to succeed. Student-athletes are focusing more on their sports by doing extra work outside of practices. Athletes are training more often than ever; offseason training is starting to become a requirement and the norm in many sports.
At Wahlert, most sports require a lifting program for the athletes to follow throughout the off-season. Additionally, athletes partake in practices that focus directly on the sport. Basketball players spend summers working hard in open gyms; similarly, baseball players spend winters in the batting cages.
 Every sport has its own off-season philosophy. Sports that require lifting lift four days a week in Coach Clay Finley's Strength and Agility Training class.
Charlie Fair, '21 says, "It helps me to become physically stronger for the upcoming season, which helps me become better prepared for our first game."
With football requiring tons of strength, the football team puts weightlifting and agility high on their priority list during the offseason.
Baseball heavily focuses on arm strength and repetition before heading into the upcoming season.
"I do my off-season training for baseball because it prepares me for the upcoming season and puts me ahead of those who don't train during the winter. It also builds up my arm strength before pitchers and catchers meet in the spring," says Charlie Jaeger, '20.
Most athletes participate in off-season programs through school, but others go outside of school to focus on improving for their upcoming season.Varsity swimmer Karlie Welbes, '21, says, "I swim every day for about two and half hours, and twice a week I swim in the morning before school for about an hour and fifteen minutes. I do my off-season training to improve for the upcoming season."
For Wahlert athletes, off-season training is becoming more important and expected as athletes are improving and getting better year after year.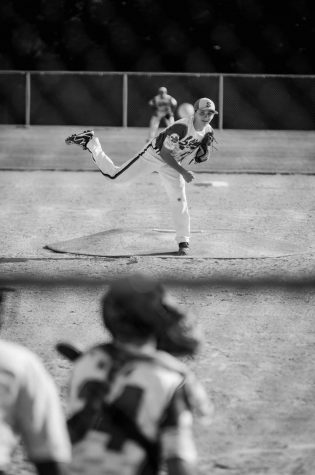 Jared Weber, Reporter
Jared Weber is a sophomore at Wahlert Catholic High School. This is his first year on The Gleaner. During his free time, he enjoys playing baseball, basketball...