The Gleaner Sportscast Episode 2: Sophomores Slam Into 2-0 Start
Join Gleaner Sports Reporters William Herbst and Michael Spahn, '23, as they bring on Varsity Basketball Players Duke Faley and Seamus Crahan, '23, to discuss their hot start to the basketball season, and how it feels to be a sophomore on Varsity playing through a Global Pandemic.
Spotify Link: https://open.spotify.com/episode/0NCvFqFK1gxOD6borarYbO?si=pCv4XJ2SRTKb2qGf1AHXfQ
Leave a Comment
About the Writer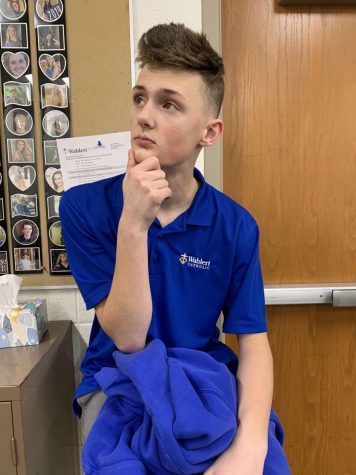 William Herbst, Reporter
William Herbst is a sophomore sports reporter for the Gleaner and is on his second year of the Gleaner staff. He is involved in Sophomore Student Senate,...