Tony Medellin, Author

April 30, 2020
You've all seen the singing and dancing that happens in Show Choir, but what about the music behind it all? This video includes GoPro footage of the Wahlert Catholic High School Show Band at their final competition at Cedar Rapids Jefferson High School. The video takes you through the basics of what...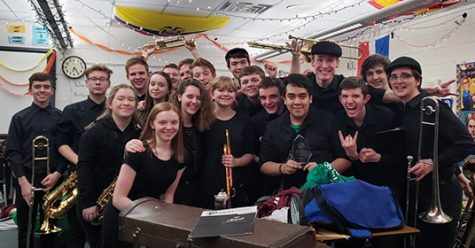 Tony Medellin, Reporter

February 14, 2020
Feb. 8th was a great day for the Wahlert show choir program. During the competition at Bettendorf High School, Impulse won many awards including best vocals, best choreography, best crew, Grand Champions, and best band.  Impact also won Grand Champions in the prep division and made night finals fo...
Jamie Vondra, Associate Editor
October 20, 2020 • No Comments
For many, a job is not a fun task, but something that has to be done. Well, why not work somewhere more suitable to your personality? Various students have found jobs...
October 20, 2020
October 12, 2020
September 25, 2020
Sep 12 / Varsity Volleyball

Beckman Catholic (Dyersville)

2

Sep 12 / Varsity Volleyball

Cedar Rapids Washington

0

Sep 12 / Varsity Volleyball

Sep 12 / Varsity Volleyball

Sep 11 / Sophomore Football

Sep 11 / Varsity Football

Sep 10 / Varsity Volleyball

Sep 10 / Sophomore Volleyball

Sep 8 / Varsity Volleyball

Columbus Catholic (Waterloo)

2

Sep 5 / Varsity Volleyball