Tess Breslin, Reporter

December 12, 2019
"The Lantern Center is a place where I can directly see the impact goodness can play on people's lives, which is the reason why I am so glad I am a part of it!" said Julia Norton, '20.  The Lantern Center is a local hospitality center that helps immigrants learn English, study for the citizenship ...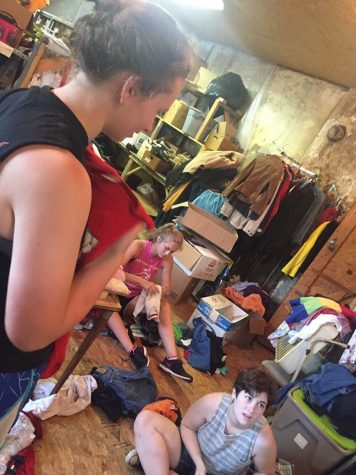 Elizabeth Gehling, Reporter

April 3, 2017
For almost 30 years, the Wahlert community has traveled to Otway, Ohio, for an annual service trip to help those in need. "It gives you an experience to really go at it and do service all day long no matter how exhausted and frustrated you might be. You get a chance to spend time with all the p...
Jamie Vondra, Reporter
February 10, 2020 • No Comments
According to an Inquirer study, 73 percent of American teens drink at least one cup of coffee per day, the average being about three cups per day. But, this intake...
January 30, 2020
January 15, 2020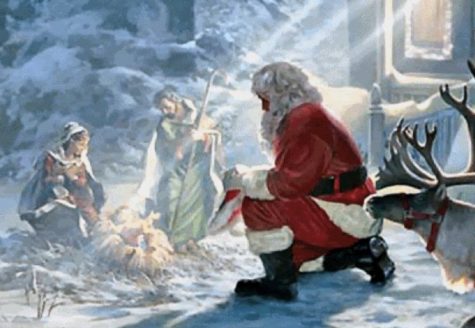 He is the reason for the season
December 12, 2019
Recent Sports Scores
Friday, February 14

varsity boys' basketball

Wahlert 68 - Hempstead 63

Friday, February 14

sophomore boys' basketball

Wahlert 50 - Hempstead 59

Thursday, February 13

varsity girls' basketball

Wahlert 40 - Hempstead 50

Tuesday, February 11

sophomore boys' basketball

Wahlert 38 - Cedar Falls 80

Tuesday, February 11

varsity boys' basketball

Wahlert 48 - Cedar Falls 72

Tuesday, February 11

varsity girls' basketball

Wahlert 49 - Cedar Falls 53

Friday, February 7

varsity boys' basketball

Wahlert 60 - Linn-Mar 69

Friday, February 7

varsity girls' basketball

Wahlert 35 - Linn-Mar 48

Tuesday, February 4

varsity boys' basketball

Wahlert 45 - Waterloo West 58

Tuesday, February 4

varsity girls' basketball

Wahlert 52 - Waterloo West 66