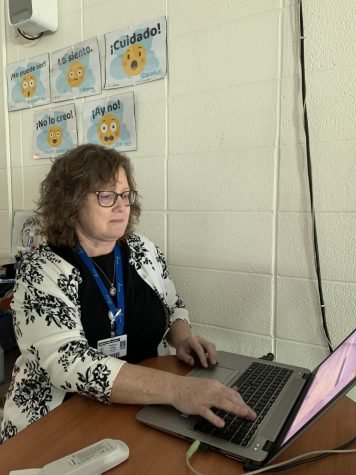 Ashley Steele, Editor

February 18, 2020
by Ashley Steele Of the Gleaner This week students are going to enjoy a long four-day weekend. Teachers, however, will have a week full of parent-teacher conferences. Some students and parents still attend conferences; however, they do not seem to be the norm for many Wahlert students.  "My...
Jamie Vondra, Associate Editor
October 20, 2020 • No Comments
For many, a job is not a fun task, but something that has to be done. Well, why not work somewhere more suitable to your personality? Various students have found jobs...
October 20, 2020
October 12, 2020
September 25, 2020
Sep 12 / Varsity Volleyball

Beckman Catholic (Dyersville)

2

Sep 12 / Varsity Volleyball

Cedar Rapids Washington

0

Sep 12 / Varsity Volleyball

Sep 12 / Varsity Volleyball

Sep 11 / Sophomore Football

Sep 11 / Varsity Football

Sep 10 / Varsity Volleyball

Sep 10 / Sophomore Volleyball

Sep 8 / Varsity Volleyball

Columbus Catholic (Waterloo)

2

Sep 5 / Varsity Volleyball