Claire Walker, Reporter

November 7, 2019
Halloween. It consists of corn mazes, pumpkin carving, and most importantly, trick or treating. Most of the time, costumes consist of the classic cat, clown or T.V. character. Those are all great options, but there are many other unique costumes. Here are a few ideas for unique costumes, worn by st...
Claire Walker, Reporter

November 7, 2019
It's that time of year again when weather gives people an excuse to cuddle up next to a fire and stay inside drinking hot chocolate. Or, for many others, the holiday of Halloween brings about the tradition of going to a haunted house. They can be very exciting to go through, but what happens behind...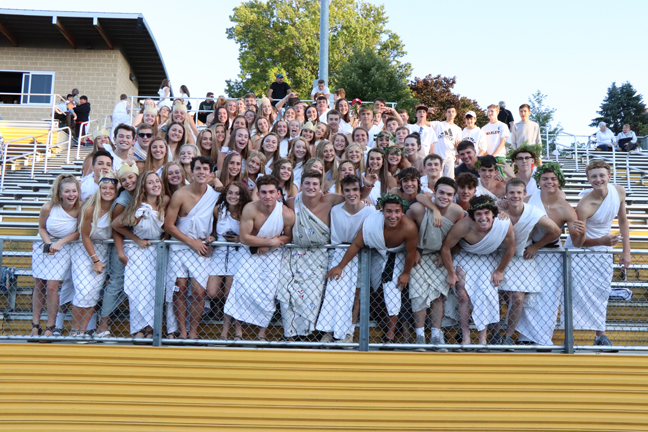 Ashley Steele, Editor
March 24, 2020 • 4 Comments
Dear Wahlert Student Body,  All I want to say is, is that I know this sucks. The normal days that we are used to living have been turned completely upside down. I'm...
Espresso yourself through coffee
February 10, 2020
January 30, 2020
January 15, 2020
Feb 27 / varsity boys' basketball

Feb 24 / varsity boys' basketball

Feb 22 / varsity girls' basketball

Feb 21 / varsity boys' basketball

Feb 19 / varsity girls' basketball

Feb 18 / sophomore boys' basketball

Feb 18 / varsity boys' basketball

Feb 14 / varsity boys' basketball

Feb 14 / sophomore boys' basketball

Feb 13 / varsity girls' basketball