Home Show is only the beginning
January 12, 2018
Jennifer Carpenter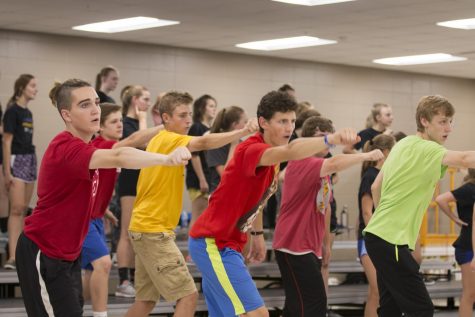 Of the Gleaner
The suits are on, the hair is curled and the dancing and singing is never-ending. The Wahlert Show Choir 2018 competition season is on its way. Varsity and Prep have been working to make this season one of the greats.
The competition season this year runs from Jan. 27 to March 3. Starting the year off at Anamosa High School is only the beginning for this team. One of the competitions this year includes a trip to Naperville, Illinois, to compete against the best of the best.  
"I think competitions are going to be a lot of fun, a little nerve-racking, but a lot of fun," said Catherine Curtiss, '21.
However, before it's time to load the charter busses and travel the Iowa plains, Wahlert Show Choir's first task is the Home Show.
Every year Wahlert and Mazzuchelli Show Choirs put on two performances in the Wahlert gym to give Dubuque a sneak peak of the shows.
"The prep show this year is more complex with the choreography and the vocals, and we've really put some hard work into it. We're really excited to show people," said Anna Spahn, '21.
While freshman prepare for their first Home Show, Wahlert seniors prepare for their last show choir season.
"It's gonna be sad, but I'm excited to show off what we have this year because I think this could be the best show I've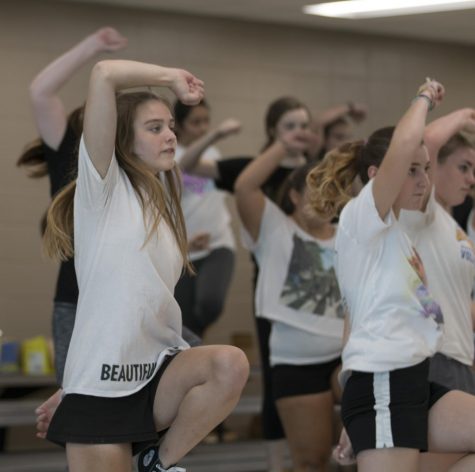 been a part of," said Owen Borelli,'18.
As seniors reach their last competition season, they look back on the seniors they looked up to.
"I feel like competitions are going to be different because we don't have those seniors we used to hang out with and have the experience with. Now it's up to us to make the experience," said Becky Meissen, '18.
The Wahlert Home Show will be held Saturday Jan. 13 at 2 p.m. and 7 p.m in the Wahlert gym.
"People should come see the Home Show because it is something that we are very proud of and it's fun to be a part of whether you are watching or in it," said Emily Barnes, '21.