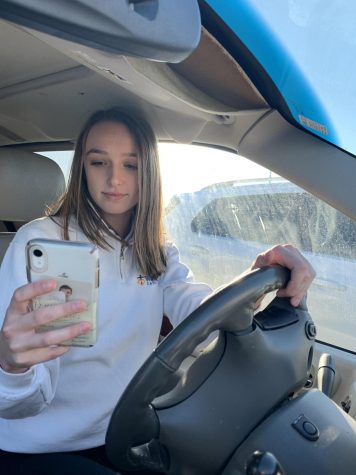 Makayla Schockemoehl, Reporter

January 30, 2020
Did you know that you can be ticketed for having your phone in your hand while driving? Whether you were stopped at the stop light, just changing the song, answering a phone call while it was on speaker… it doesn't matter. As long as the phone is in your hand, you can be ticketed in Io...
Alejandro Rojas, Editor

December 18, 2019
What is vaping? That's a question that has been asked by a lot of adults recently thanks to the increasing popularity of vaping.  The craze is especially popular with high schoolers and in general, young adults. Yet, as reflected by the recent news of deaths caused by vaping and also general conc...
Jamie Vondra, Associate Editor
October 20, 2020 • No Comments
For many, a job is not a fun task, but something that has to be done. Well, why not work somewhere more suitable to your personality? Various students have found jobs...
October 20, 2020
October 12, 2020
September 25, 2020
Sep 12 / Varsity Volleyball

Beckman Catholic (Dyersville)

2

Sep 12 / Varsity Volleyball

Cedar Rapids Washington

0

Sep 12 / Varsity Volleyball

Sep 12 / Varsity Volleyball

Sep 11 / Sophomore Football

Sep 11 / Varsity Football

Sep 10 / Varsity Volleyball

Sep 10 / Sophomore Volleyball

Sep 8 / Varsity Volleyball

Columbus Catholic (Waterloo)

2

Sep 5 / Varsity Volleyball