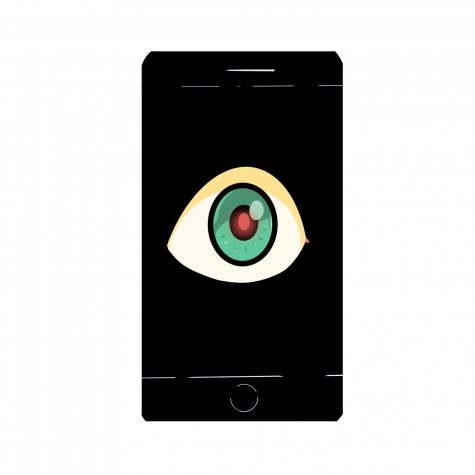 Alejandro Rojas, Editor

November 26, 2019
According to research published by the Pew Research Center in 2015, roughly 68 percent of adults use social media. Meanwhile, 90 percent of young adults, classified as being 18 to 29 years of age, use social media. Putting that first number into context, that means roughly 222.5 million adults use social...
Chris Hanson, Of the Gleaner

May 14, 2015
It's that time of year again with the new smartphones on the market from Samsung, HTC and LG. Which one is the best and why you should get one of these new phones? The first phone is the Samsung Galaxy S6. This phone has been very popular ever since it came out on April 10. The S6 was different from...
Jamie Vondra, Associate Editor
October 20, 2020 • No Comments
For many, a job is not a fun task, but something that has to be done. Well, why not work somewhere more suitable to your personality? Various students have found jobs...
October 20, 2020
October 12, 2020
September 25, 2020
Sep 12 / Varsity Volleyball

Beckman Catholic (Dyersville)

2

Sep 12 / Varsity Volleyball

Cedar Rapids Washington

0

Sep 12 / Varsity Volleyball

Sep 12 / Varsity Volleyball

Sep 11 / Sophomore Football

Sep 11 / Varsity Football

Sep 10 / Varsity Volleyball

Sep 10 / Sophomore Volleyball

Sep 8 / Varsity Volleyball

Columbus Catholic (Waterloo)

2

Sep 5 / Varsity Volleyball