New coach, new goals, new team outlook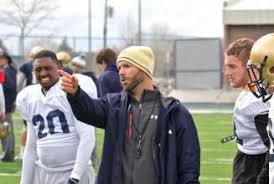 Hang on for a minute...we're trying to find some more stories you might like.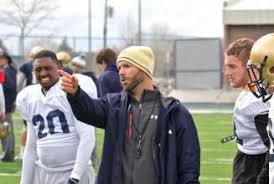 Wahlert's football team has had some tough seasons within the past few years.With a new mindset and new coaching, the Eagles are gearing up to press restart.  Upon Coach Travis Zajac accepting a new job in Grundy Center, Wahlert has recently hired alumni Coach Jamie Marshall.
Marshall's career started as a football coach at Drake from 1999 to 2006, helping the Drake Bulldogs to two championships.
In 2007, Marshall became the assistant coach and defensive coordinator at Montana State, a Division 1 university. Within the span of his eight years with the Bobcats, he led the team to four NCAA FCS playoff appearances and three Big Sky Conference championships.
Most recently, Marshall wrapped up his third year as a defensive coordinator at Lindenwood in St. Louis, a Division 2 university.
"My family and I are looking for a stable place to call home, rather than bouncing around like we have been in the past," Marshall stated. "Coming to back to Dubuque to coach for Wahlert is just a path led by God."
Marshall expressed excitement for the upcoming season. "I hope I will get to know all the players, coaches, and staff. I also want to try and build a successful program."
Landon Stoll, '21, is a wide receiver on the  team. "I'm excited for a new coach," Stoll said. "He has a lot of previous experience, and he seems to know what he's doing."
Linebacker and fullback Kaiden Knockel, '22, is also ready for the upcoming season. "I'm excited to play more on both offense and defense and to set an example for the incoming players,"said Knockel.
Along with the beginning of a new legacy, Marshall is introducing a new mindset. This season will be based off a 4-pillar system: direction, team, love, and little things. Marshall also has big goals to defeat Western Dubuque, win a district championship, and then a state championship.
"I would like the team to be 6-3 and beat Western Dubuque," Stoll said.
Knockel added, "I want to play smarter and harder and be more aggressive on both offense and defense".
With goals being set high and positive attitudes joining Marshall's game tactics, Wahlert could press play and have a great chance at a successful season.