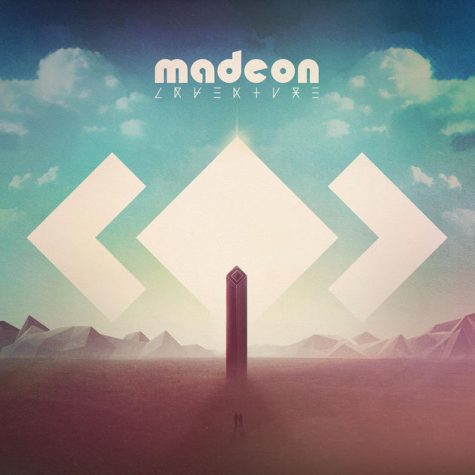 It's not everyday you come across a young musical prodigy. Even rarer, to find one that can make his debut album so appealing. Yet, that is exactly what French music producer and DJ Madeon, real name Hugo Pierre Leclercq, has done. Madeon produces electronic music that is reminiscent of pop, yet still electronic at the same time.
Madeon first gained recognition for a mashup he released in 2011, "Pop Culture," which mixed together over 30 songs into a single three-minute song. It instantly became a hit on the internet, and more music in the form of singles and remixes followed.
This success continued with Madeon being invited to perform at major music festivals such as Coachella and Lollapalooza, while at the same time producing the music for the likes of Ellie Goulding and Lady Gaga. In fact, he became an opening act for Lady Gaga on her Born This Way tour. Finally, after years of being in the music industry, Madeon released his debut album: 2015's Adventure.
Released everywhere in all available media, including vinyl and CD, there are two versions of the album: a twelve track standard edition and a deluxe edition that carries an additional six songs. The additional six songs are comprised of five previous releases of Leclercq's, along with an album exclusive song.
The first track on the album is "Isometric (Intro)." It serves as an excellent introduction to the album, showcasing what's to come. As the song ends, the opening notes of the next song, "You're On," start to appear to create a seamless transition. Minor details like that exist throughout the initial twelve songs, making it seem as though each song is connected.
"You're On" was actually one the singles released before the album. Featuring vocals from Kyan, it again shows us the talent of Madeon, incorporating instruments such as the piano and bass guitar, while also blending Kyan's vocals beautifully with the beat.
After "You're On" is "OK." One of the more experimental songs on the album, the song features chopped up vocals from a scrapped collaboration with Charli XCX. For the unaware, chopped vocals are fragmented pieces of a vocal recording normally used in pop music to make a song's beat more catchy. For "OK," it serves to make the song more catchy, while also being the principal vocal.
Next is "La Lune," another single that features Dan Smith from Bastille on vocals. It's a unique blend of Leclercq's production, with the ever-familiar voice of Smith.
The same can be said of the next song, "Pay No Mind" featuring Passion Pit. Another single off the album, the song is different from its predecessor. With one of the most unique and recognizable intros from the album, it transitions into a bass guitar and drum beat. Eventually, Passion Pit's voice joins in, along with a distinct piano, for what has to be one of the best songs on the album.
The following three songs, "Beings," "Imperium" and "Zephyr," are the first time where there is not any guest in the songs. In fact, "Beings" and "Zephyr" are two of three songs to feature vocals from Leclercq himself. His voice is a welcome addition to an already impressive roster of singers, with "Beings" being a personal favorite. "Imperium," meanwhile, is an impressive intrustmenal track. With digitized voices fading in and out, and instruments also fading in and out at will, "Imperium" is a stand out in an album full of catchy vocal songs.
Here, the standard edition of the album comes to it's final four songs: "Nonsense (featuring Mark Foster)," "Innocence (featuring Aquilo)," "Pixel Empire" and "Home."
"Nonsense" and "Innocence" are the final two guest vocal songs, while also being a shift from the previous high tempo songs. Probably for this reason, they're not as addictive as the other vocal songs. Yet, they still add depth to the album, with some of the best lyrics on the album.
"Pixel Empire" is in this same vein. Another one of the instrumental songs, it starts out slowly, before beginning to pick up. In its final minute, it explodes, before slowing back down again.
Finally, there's "Home." It is the third song sung by Leclercq, and is my number one song off the album. With excellent vocals, decent lyrics, and some of the best production of the songs, "Home" is one to remember.
As noted, the deluxe album carries an additional six songs, most of which are previous releases. The deluxe version starts with "Icarus," a unique instrumental track that may be recognizable for some. This is because the song has been featured in video games and has also been used in some TV broadcasts for sports. "Icarus" has a very ethereal vibe to it, mixing an angelic sounding voice with the somewhat heavy beat present in previous songs.
This is followed by "Finale," which features Nicholas Petricca on vocals. I found this to be one of the weaker additions, with lackluster lyrics. Petricca still did an excellent job, but "Finale" is not a stand out.
That brings us to "The City." Containing uncredited vocals from Zak Waters and Cass Lowe, "The City" is a fun song that is perfect for the dancefloor. It's also one of my favourites of the deluxe songs.
It's followed by "Cut the Kid," another instrumental song. The song sort of sounds like it was glitched at parts, giving it a unique personality. Along with that, it has very interesting vocals that are chopped up, much like "OK" from earlier in the album.
The final two songs of the Deluxe album are "Technicolor" and "Only Way Out." "Technicolor" is a six-minute instrumental song, and it has some of the best song progression on the album. An interesting thing to note is that the song ends with some morse code, an added easter egg for the attentive listener.
Then there is the "Only Way Out," which features vocals from Vancouver Sleep Clinic. Of the six additional songs, it is the only one not to have been previously released. Instead, it was released exclusively with the album. While the previous five songs are only the type of songs you would probably dance to, "Only Way Out" is a return to some of the slower songs seen earlier.
After listening to the Adventure (Deluxe) a few times through, I only had a few criticisms. My biggest concern with the album was the lyrics of the songs. Each song's lyrics could feel very repetitive at times. I likened it to pop music lyrics: repetitive and little development in the word. This became very cumbersome as the album progressed because even though the singers changed, the lyrics still felt bland. Yet, each singer was able to deliver his lines clearly, and the production of the songs also saved the album.
Another criticism was the pace of the album. Some of the slower songs, while not bad by any means, still felt weird and out of place at times. I found myself skipping songs like "Only Way Out" and "Finale," electing to listen to more of the dancefloor-esque songs.
One problem I foresee for other listeners is perhaps the repetitive nature of the album. The album has a clear identity of what it is, and most of the songs stick to that identity. Some listeners may get bored if they aren't a huge fan of this type of music.
Overall, it's an excellent album, especially since this is Leclercq's first album. Adventure stands out in a time when most music is cookie cutter. The only real downside to it is its lyrics. There is no real development in lyrics, with some songs just saying the same thing over and over again. If it weren't for the unique sound of the album, Adventure would probably be forgettable. I'd recommend it to anyone because this album is a must listen.